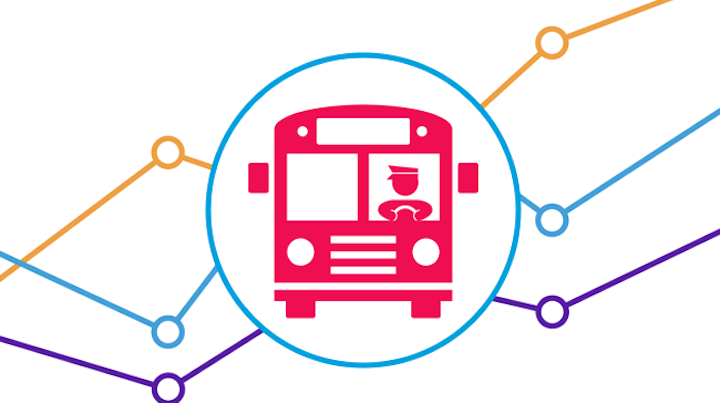 Swiftly
Swiftly has announced its latest module, Operator Reports, the first transit tool to give agencies a neutral, data-driven perspective into how operators are driving their routes and executing their schedules.
With Operator Reports, agencies can quickly see which operators are driving routes per the schedule, who might need coaching and whether operator-related reliability issues are even operator-related at all or if they stem from unrealistic schedules.
Here's how it works:
On-time performance at the operator level
Much like Swiftly's On-Time Performance and Headways modules, Operator Reports shows how well actual service keeps to scheduled service; but unlike existing Swiftly modules, Operator Reports slices the data at the individual operator level, allowing agencies to quickly identify anomalies within operator performance and dig in to find the answers that will boost reliability.
With Operator Reports, agencies can see which operators, if any, are consistently leaving their stops early or late, and if so, who else is having similar issues on similar routes. Metrics are filterable by route, time of day and number of stops so they can get to the heart of these types of issues quickly and easily.
Layover usage 
Operator Reports also allows agencies to analyze how operators are using layover. Are they taking longer breaks to compensate for early arrivals (a good thing)? Are they taking long breaks even when they're running late (a not-so-good thing)? Are they getting the breaks they deserve throughout all this (an essential thing)? Now it's possible to get an intuitive, visual representation of layovers in terms of what affects reliability and operator morale most.
Trip-by-trip performance
If it's clear that certain operators need coaching, Operator Reports also shows exactly where along a route they're losing contact with the schedule, allowing for candid conversations about why. For example, maybe an operator is leaving certain time points a little early to 'build up credit' for poor traffic conditions later in the route. This would be an excellent opportunity to talk with both the operator and the scheduling team about how the schedule and its execution affect reliability — and actionable recommendations that would improve service.
Read more about the Operator Reports module here.