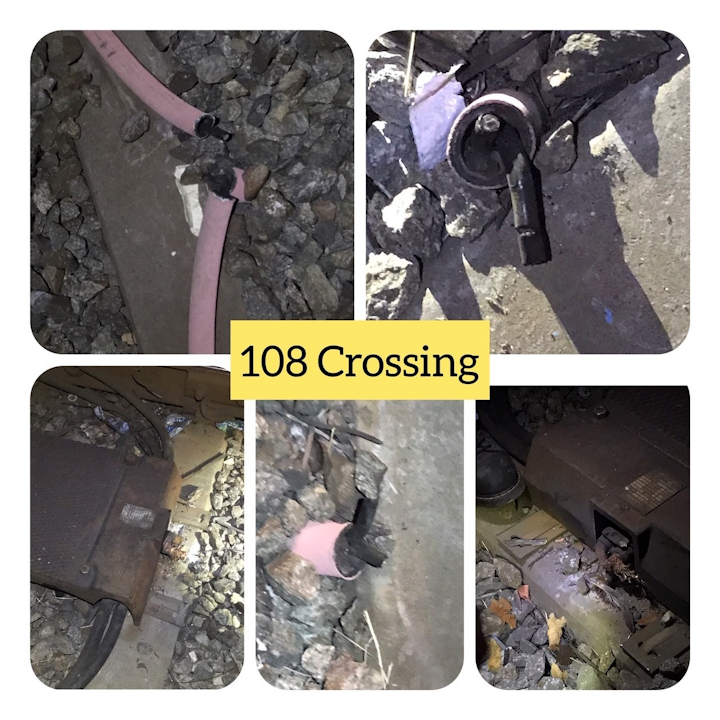 L.A. Metro
The Los Angeles County Metropolitan Transportation Authority (Metro) is addressing the theft of copper wiring from signal and traction power equipment adjacent to train tracks, an occasional yet serious problem that causes delays on the rail system.
L.A. Metro can't run trains without such equipment and repairs can be time consuming and expensive. Thieves also often put themselves at risk of being hit by a train when stealing equipment.
Most recently, thieves struck the A Line on Dec. 24, causing service days. L.A. Metro had to send crews out the night of Christmas Eve to make repairs. Since copper wiring can be sold as scrap, L.A. Metro says public infrastructure such as streetlights have for years been targeted by those looking to make some money.
So, L.A. Metro is working to better monitor more of the tracks 24/7. It's also making the equipment harder to steal and is working to better track copper wiring when it is stolen. Law enforcement is also letting scrap yards who buy copper wiring know that L.A. Metro is pursuing thieves and those who enable them.
This is a challenging problem as L.A. Metro runs 98 miles of rail service with tracks at street level, on aerial structures and underground and asks the public to call if they have information or see equipment being stolen.