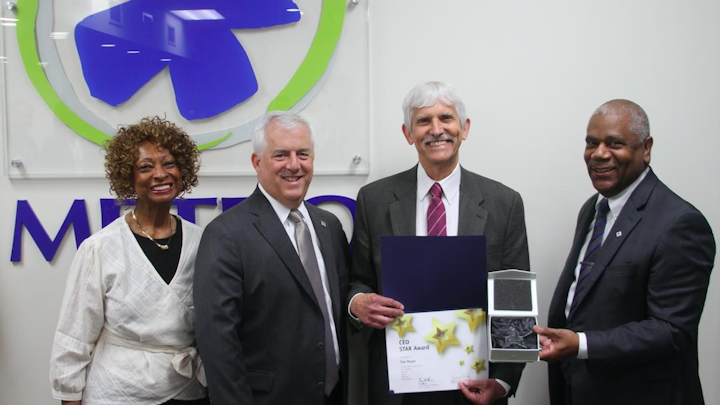 Cincinnati Metro
After 37 years of planning Cincinnati Metro's routes to best serve its customers, Director of Planning and Scheduling Ted Meyer is retiring. Meyer was recognized Tuesday by the Southwest Ohio Regional Transit Authority (SORTA) board for his service to Cincinnati Metro and to the Greater Cincinnati community.
Meyer, who will retire at the end of June, has spent more than three decades working in Cincinnati Metro's planning and scheduling department, helping shape Metro's service and connect riders to jobs, school, home and anywhere else they need to be. 
Meyer was awarded a CEO S.T.A.R. Award at the SORTA board meeting on June 18. 
The CEO S.T.A.R. Award for "Service that Attracts Recognition," is a selective award presented by, and at the sole discretion of Cincinnati Metro's CEO. The award acknowledges and rewards employees who demonstrate exemplary service to Cincinnati Metro and the community.