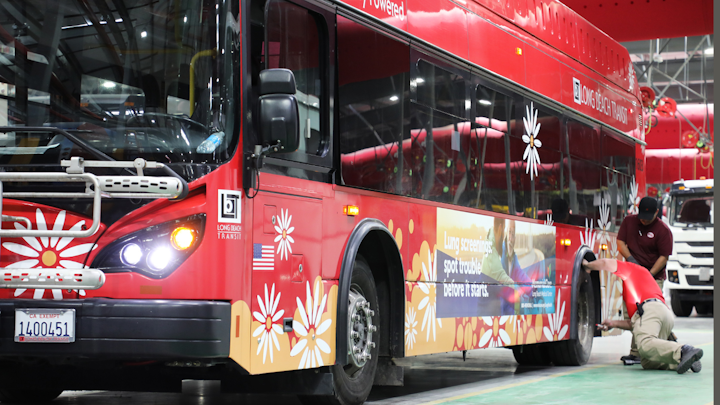 BYD
Long Beach Transit will purchase an additional 14 K9M 40-foot, battery-electric transit buses from Build Your Dreams (BYD).
Long Beach Transit's Board of Directors voted to increase the number of BYD buses in its fleet from 10 to 24. It purchased its first BYD buses in 2015.
"We have a great deal of admiration for Long Beach Transit's decision to bring innovative BYD zero-emission bus technology to their community," said BYD North America President Stella Li. "California is the largest economy on planet Earth that has committed itself to 100 percent clean energy, and Long Beach Transit is helping to lead the way."
The battery-electric, zero-emission K9M has 37 seats, a range of 155 miles and can be charged in 4.5 to five hours.
The buses will be built at BYD's Coach & Bus factory in Lancaster, Calif. BYD's zero-emission buses exceed Federal Transit Administration "Buy America" requirements, incorporating more than 70 percent U.S. content.
With this purchase, BYD has now sold more than 470 electric buses to customers in southern California including airports, universities, private operators and transit agencies.